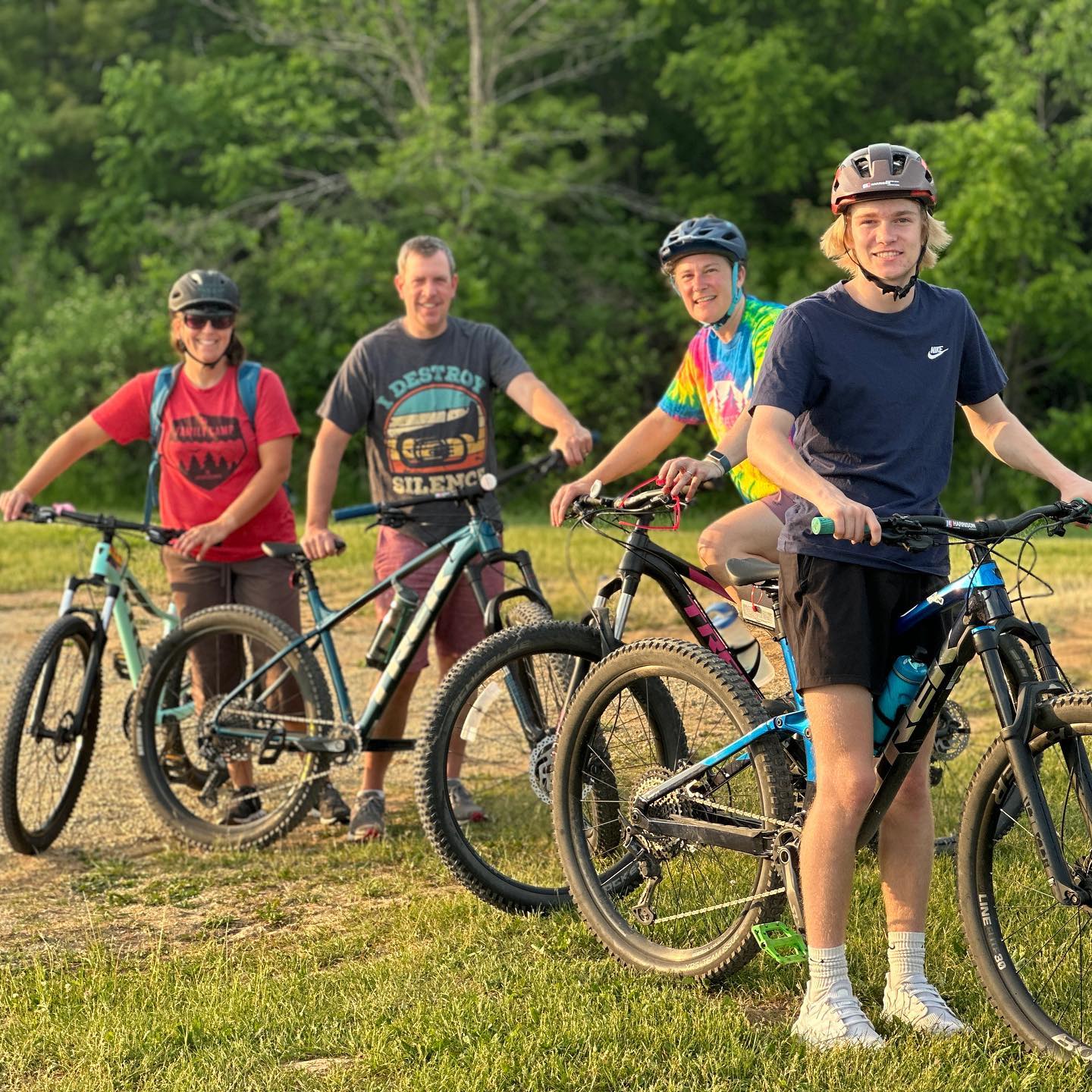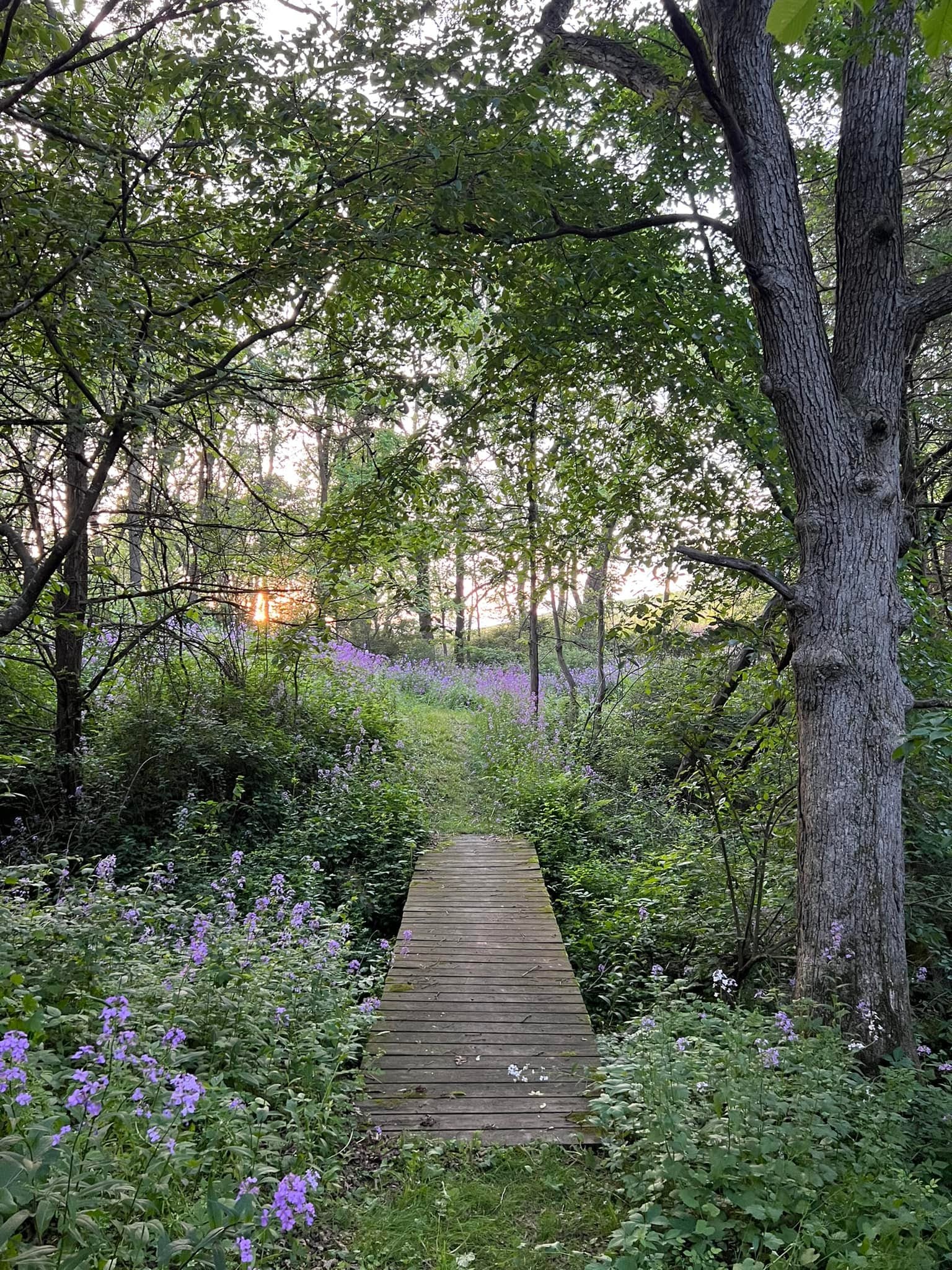 The trails at Horizons are open for hiking and biking to Friends of Horizons. Please make sure to digitally sign in using the QR codes located on trail maps at all parking kiosks. 
Hiking
Enjoy a hike through 7+ miles of trails at Horizons
There are over 7 miles of pristine hiking trails at Bethel Horizons! Explore our beautiful cliffs, forests, valleys, and prairies. Our trails are here for friends to enjoy. When you arrive and park at the main parking lot, please check in using the QR code on the parking kiosk. (If you don't know how to use a QR code, scan the image with your phone's camera). This allows us to know who is on the property for your safety. You will need to sign a liability waiver digitally. A trail map, trail rules, facilities info, and updates are also located at the parking kiosk. Head down the hill and stay left to access the main part of our trail system. You will connect to the trail system behind our Nature Center. Please consider making a donation during your visit.
Mountain Biking
We're just getting started
Our mountain biking programming is in its infancy. Trail builder Jeremy Witek, and his team at Global Access Sports Solutions have been working with us since May 2021 to improve our hiking trails and develop mountain biking trails. Currently, we have over 5 miles of MTB trails perfect for beginner riders and want those looking to improve their skills. These trails are now accessible for our "Trail Testers" or by invite only.  We are offering Guided Rides with our Adventure Director, Phil Bramley.  If you want to learn more about bringing a group out for a Guided Ride, please email Phil.
We offer two mountain bike youth camps throughout the summer to properly instruct and encourage more kids to engage in mountain biking. Through two generous grants we received in 2022, we can offer each camper a Trek Marlin 6 bike and safety equipment during camp.
In 2024, we plan to expand our programming to include Adult Skills workshops. Contact us today if you would like to stay up-to-date with this new program area.
We need your help to maintain and expand these beautiful trails. Please donate to support this vital work and become a Friend of Horizons. You can donate here or following your hike through the donation box or the Donations QR codes on all camp kiosks. All funds help us continue the maintenance and development of the trail system, making it accessible for all. Thank you for being so supportive!
If you would like to be added to our MTB Friends of Horizons invite list, please contact angie@bethelhorizons.org.