Beginning Mountain Bike Camp
This camp is for kids who have completed 6th – 9th grades. Lead the pack and conquer the trails! This week is for campers ready to test their skills at mountain biking on our beginner single-track trails, Horizons newest adventure experience. Campers will connect to nature in a fun and exciting way that they can enjoy for a lifetime. We will focus on developing skills and techniques as we gain confidence to experience the thrills and challenges of various trails at Horizons and other nearby trails.  
Spend part of the day practicing skills and drills under the guidance of our staff. On the bike, skills include body and pedal position, shifting, braking, climbing, and descending. Thanks to a generous grant, Bethel Horizons can outfit each camper with a Trek Marlin 6 bike and safety equipment. Base camp is the Tent and Trailer campground, which is surrounded by our mountain bike trail system. Campers will be staying in tents.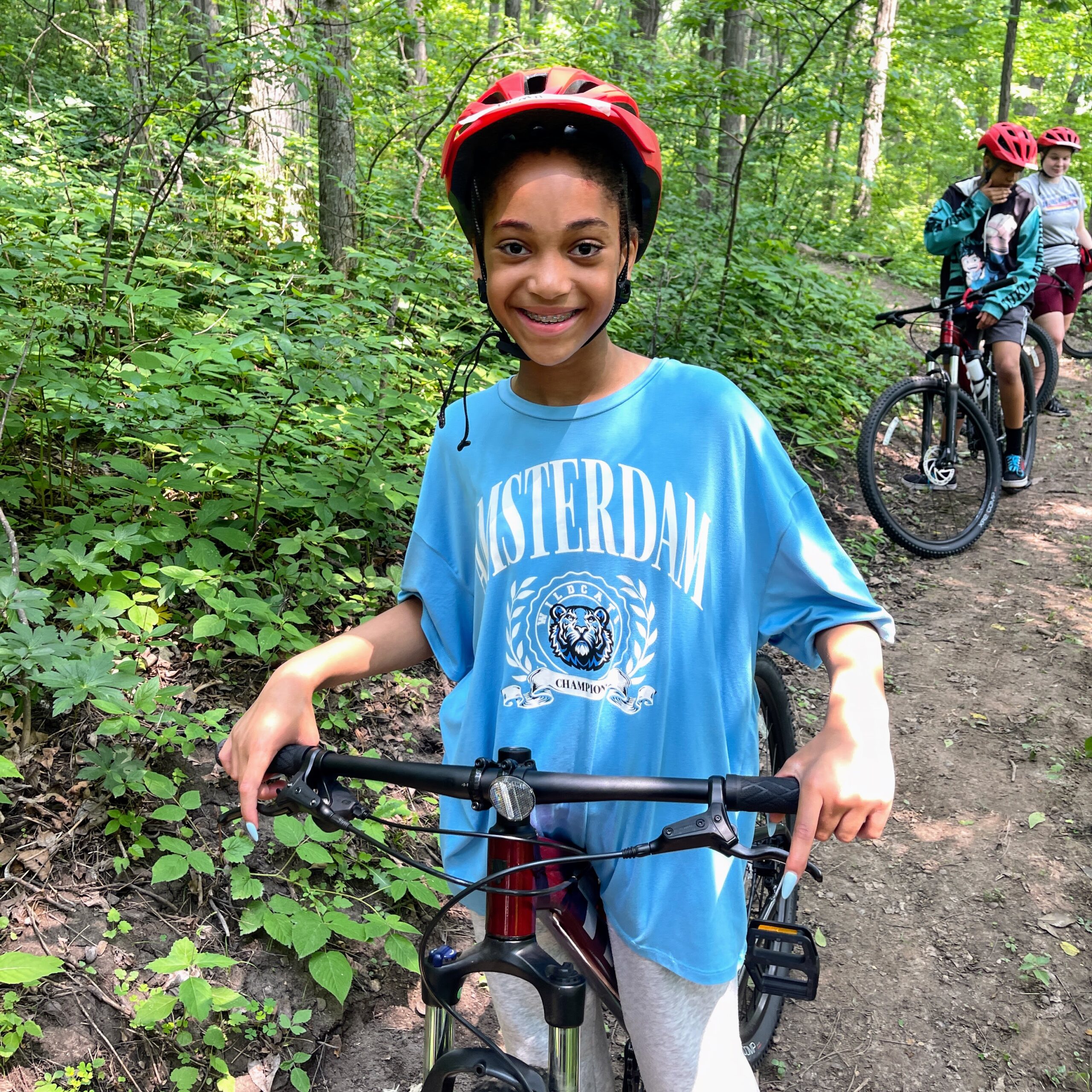 cost
$625 – Before 3/1/24
$650 – After 3/1/24
Forms & Registration Support
The Camper Health Provider Form is required to be submitted for each camper. All forms must be received by June 1, 2024 to make sure we are ready for your camper! The Parent Information Packet is available to let you and your camper know what to expect at camp, and what to bring with you. If someone other than the listed parent or guardian will be picking up your camper at the end of the week, please let us know by using the Camper Pick-up Authorization form below. Forms must be uploaded to the CampWise registration website. For help, please contact our office at 608.257.3577 or bethelhorizons@bethelhorizons.org.