Prepare for a week of exploration and adventure as we delve into the newly enhanced trails, visiting Question Mark Pond, our majestic cliffs. We will canoe Twin Valley Lake and explore a local cave in Governor Dodge State Park. Enjoy the local wildlife hearty meals and engage in conversations about the four harmonies of God, Self, Others, and Nature, all while taking on outdoor challenges and deepening our understanding of the world around us.
We will learn teamwork and leadership skills on the low and high ropes challenge courses every morning and an afternoon spent doing some rock climbing and rappelling. Base camp is the Tent & Trailer campground, where campers will sleep in tents, immersing themselves further in the great outdoors.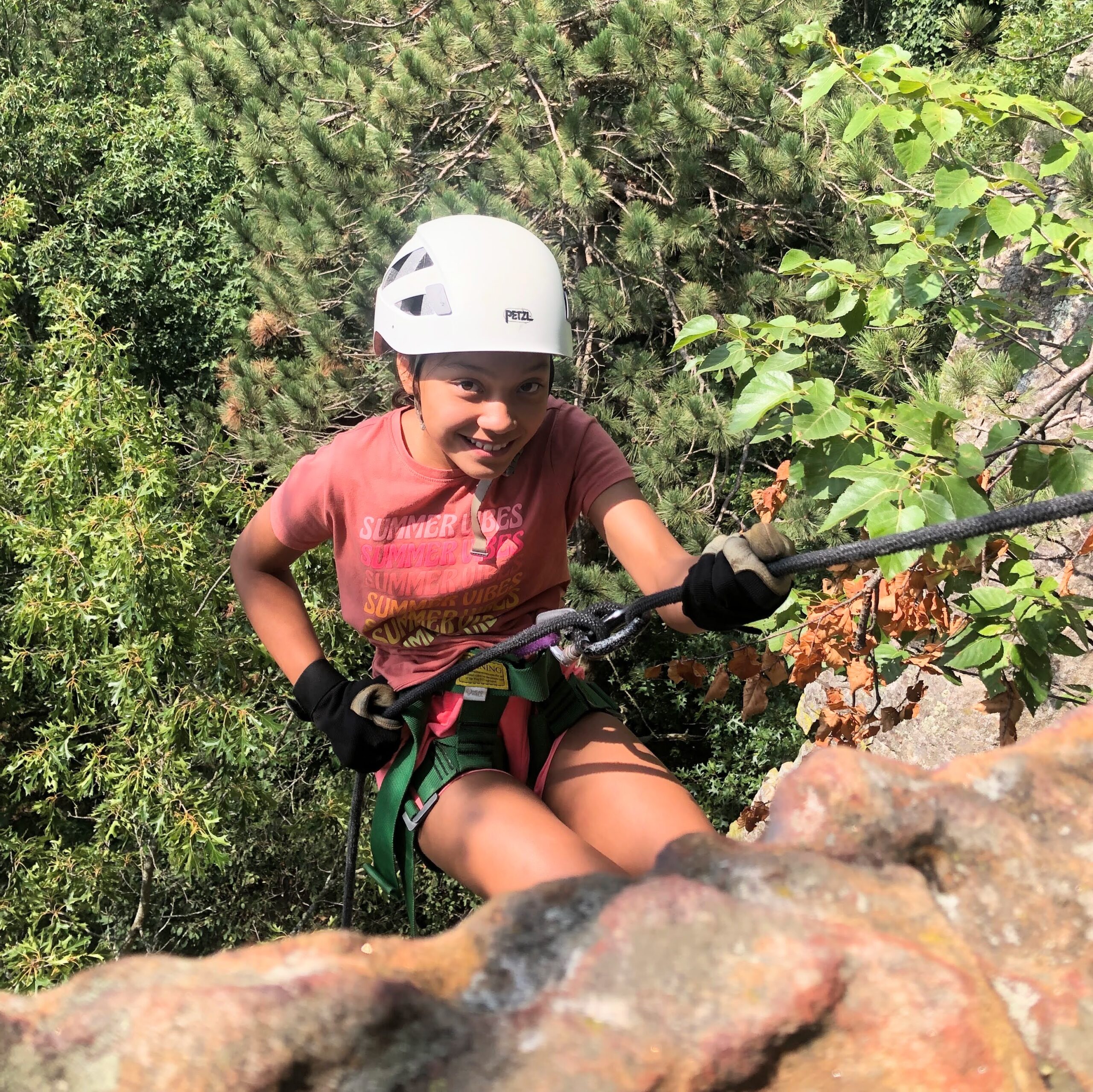 cost
$575 – Early Bird
$600 – After 3/1/24
camp weeks
Week 2 – June 16-21
Week 8 – August 4-9
Forms & Registration Support
The Camper Health Provider Form is required to be submitted for each camper. All forms must be received by June 1, 2024 to make sure we are ready for your camper! The Parent Information Packet is available to let you and your camper know what to expect at camp, and what to bring with you. If someone other than the listed parent or guardian will be picking up your camper at the end of the week, please let us know by using the Camper Pick-up Authorization form below. Forms must be uploaded to the CampWise registration website. For help, please contact our office at 608.257.3577 or bethelhorizons@bethelhorizons.org.