Mountain Bike Camp: Intermediate
Mountain Biking has taken the nation by storm, and at Bethel Horizons, our mountain biking program is soaring to new heights. This thrilling week on wheels is putting a new spin on what it means to be an intermediate-level mountain bike rider. Participants should come prepared with prior mountain bike experience, including proficiency in body and pedal positioning, gear shifting, braking techniques, climbing, and descending.
Throughout the week, we will build upon these foundational skills and trail etiquette while traversing some of the more advanced mountain trails on Bethel Horizons property and surrounding locations in southwest Wisconsin. You will learn how to ride ,single-track and care for your bike. Base camp will be the Tent & Trailer Campground where campers will sleep in tents, allowing for an immersive outdoor experience.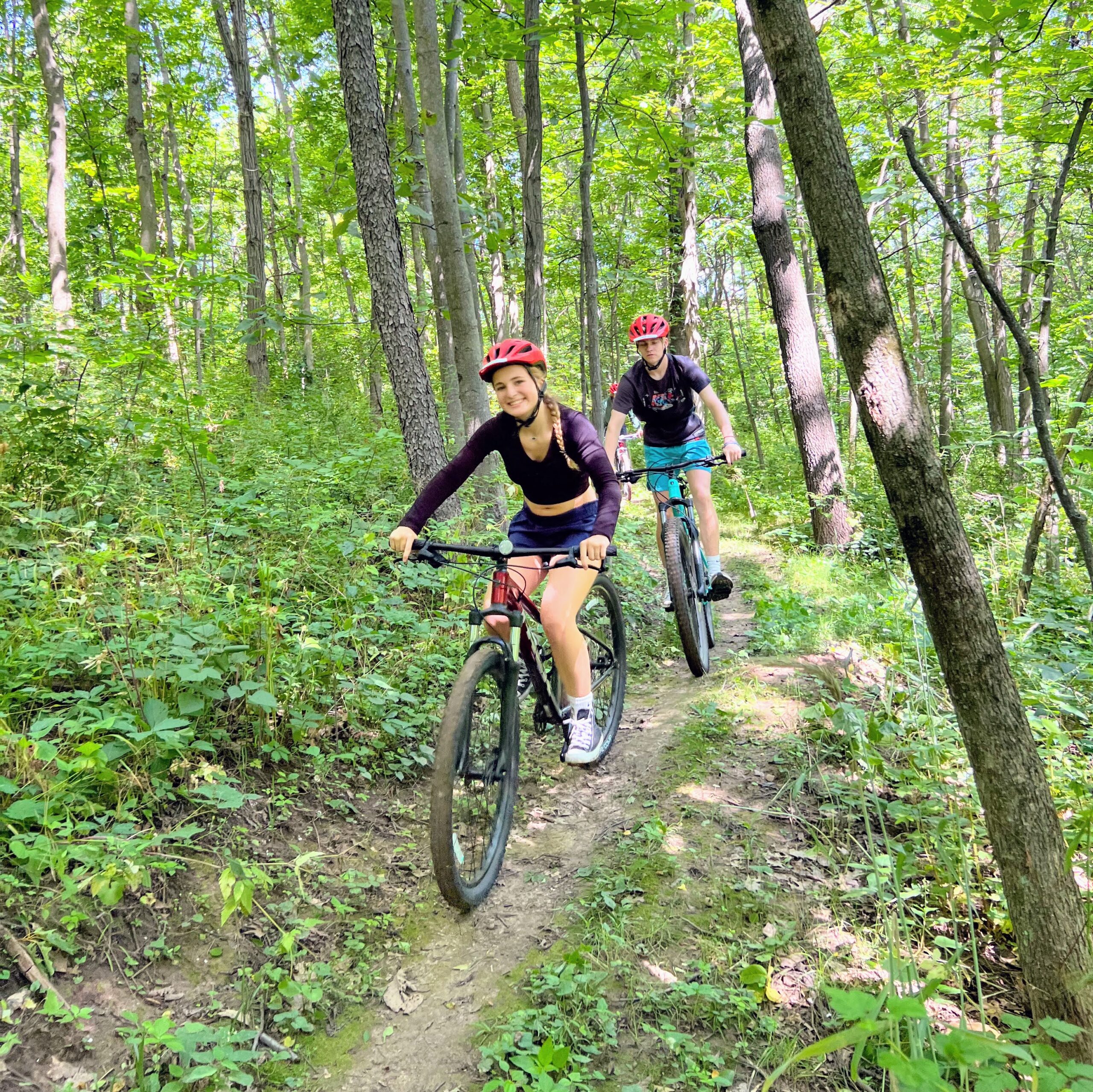 cost
$625 – Before 3/1/24
$650 – After 3/1/24
Forms & Registration Support
The Camper Health Provider Form is required to be submitted for each camper. All forms must be received by June 1, 2024 to make sure we are ready for your camper! The Parent Information Packet is available to let you and your camper know what to expect at camp, and what to bring with you. If someone other than the listed parent or guardian will be picking up your camper at the end of the week, please let us know by using the Camper Pick-up Authorization form below. Forms must be uploaded to the CampWise registration website. For help, please contact our office at 608.257.3577 or bethelhorizons@bethelhorizons.org.